About Our Site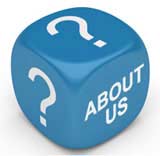 GreenUsesForWaste was formed to offer a unique reference point on environmentally friendly ways to re-use all your waste.
GreenUsesForWaste is a one-stop resource for anyone looking for help with the re-use strand of their commitment to reducing, re-using and recycling. By getting the most out of every item and product that you use, you'll prevent waste from going to landfill and make sure energy is only used on recycling when something really can't be used any more.
Whether you're looking for ideas on how to use a specific item or just want inspiration on how to reduce your waste by re-using, GreenUsesForWaste is for you. We've got tips, advice and information on issues varying from re-using waste paper to hosting your own clothes swapping party. We cover topics as broad as re-using waste from seasonal events and making the most of natural resources by using renewable energy.
GreenUsesForWaste is written by people with a genuine interest in and passion for reducing waste by finding creative ways to get the most out of everyday items. We're always looking for new ideas too, so if there's something you'd like to see us covering, do write in, send us your story or ask our experts.
Related Articles in the 'Site Information' Category...