What is Biomass Energy?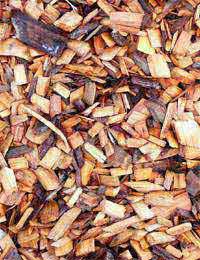 Biomass energy is energy which is created from waste products. Biomass energy is a renewable energy. Renewable energies are fuelled by naturally occurring sources and they won't run out, unlike fossil fuels. Renewable energy, such as biomass energy, is also better for the environment than fossil fuel energies.
Biomass energy is ideal for businesses which create a waste product, but it can also be suitable for domestic purposes as well. If you are looking for an alternative fuel to fossil fuels for your home, biomass energy is worth considering.
How Does Biomass Energy Work?
Biomass materials largely fall into the categories of "woody" or "non-woody". Wood materials may be forest products, quick-growing trees and untreated wood products. Non-wood materials include animal waste and products from food processing such as rape and maize.
Domestic users of biomass energy usually use wood chips and pellets. Homes can use biomass to heat their property using either a stove or a boiler.
Stoves can heat single rooms and water and can be filled with logs or pellets.
Boilers connect to a house's central heating system and waiter boiler and are more powerful than stand-alone stoves. Boilers can be fuelled with logs, wood chips or pellets.
Could I Use Biomass Energy in My Home?
Many homes are suitable for biomass energy. However, there are some important issues to bear in mind.
Space: You'll need to have sufficient space to store biomass fuel.
Ventilation: Ventilation equipment needs to be specifically designed for wood material. Chimneys can be fitted with a lined flue.
Building regulations: The installation of any equipment will need to comply with building and safety regulations. It's advisable to have any work carried out by an accredited installer.
Exempted appliances: Wood can only be burned in appliances that are exempt under the Clean Air Act. Exempted appliances include ovens, wood burners and stoves.
Planning permission: You should check with the planning department of your Local Authority to see if you can fit a flue.
An accredited boiler or stove installer will be able to assess your home for biomass energy suitability.
The Benefits of Biomass Energy
Biomass production is carbon neutral. This means that it produces no more carbon dioxide than it absorbs.
The materials used to fuel biomass energy are otherwise sent to landfill so it's an excellent green use for waste.
Biomass energy can realistically produce up to 80% of a home's energy needs. Ask your energy supplier about green energy tariffs for any remaining needs.
Biomass energy is cheaper than fossil fuel energy.
The Costs Association with Biomass Energy
Although biomass energy (like most alternative fuels) is more cost-effective than fossil fuels, there are both initial set-up costs and ongoing running costs.
If you choose a stand-alone heater you can expect to pay between £1,500 for £3,000, which covers the equipment itself and installation fees.
The cost of a boiler depends on what kind of fuel will be used (pellets, logs or chips). Generally, a boiler for an average-sized family home would cost in the region of £5,000 to £10,000 including installation and flue fitting.
Usually, biomass users will have to pay for the wood that they use in their boilers or stoves. The cost of this will normally depend on how close they are to the source of their fuel. The best deals usually come from nearby, local businesses.
You might also like...