Unusual Uses for Household Waste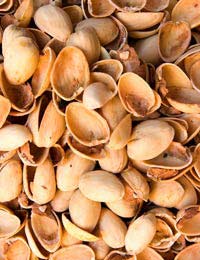 This site is full of creative uses for all sorts of household waste, or rubbish that you would usually throw away. This article will look at some of the especially inventive ideas that made us think 'wow, I would never have thought of that!'.
For more ideas on recycling and re-using specific materials, take a look round the rest of the site. You're sure to find something. A little imagination can prevent a lot of waste disposal and keep 'waste' out of landfill.
Imaginative Waste Recycling Ideas
Like bagels? But don't find a bagel that has been squashed in your bag all morning quite so appealing? If you buy blank CDs or DVDs, the casing couldn't make a better bagel protector if it had been designed for the purpose. Just pop the spindle through the bagel hole, put the lid on and throw it in your bag. Genius.
The weekend papers often come with so many supplements that they need to be presented in a little plastic bag. Tut tut. However, the thrifty will find a use for anything. Keep your umbrella in the bag inside your handbag. Next time it rains, you can put your wet brolly back inside the plastic without having to worry about dripping everywhere.
Nobody would begrudge you throwing empty pistachio shells away, right? Well not begrudge so much but you might as well use them if you can and keep that bin down. Crush them with a rolling pin and sprinkle them on the garden. They will keep slugs away.
Some people switch from a desktop PC to a laptop and finding typing on a flat surface awkward. Propping the laptop up from the back with a couple of corks will give you just the right incline to type comfortably.
More Weird Ways to Re-Use Waste
Old socks can actually come in handy. When they are no longer really fit to be seen in, you still don't need to throw them away just yet. They can come in handy for keen DIYers or those who enjoy painting. Pull the old socks on over your shoes and you will save them getting splashed with paint.
If you want your tomatoes or avocadoes to ripen faster, wrap them in newspaper. They will be edible before you know it.
It's fashionable these days to make jewellery out of…lego. It feeds into the whole retro style thing. Ear-rings, charm bracelets and pendants are all easy to make. People have also used lego bricks to make wall art. 3D, sculptural-type lego pictures can brighten up a child's room.
Empty roll-on deodorant bottles can be re-used in a few years. Put body lotion in them and use it to pamper your feet. You can also put a diluted washing powder mixture in and use it to fix stains on the spot.
Dedicated Waste Recyclers
Hardcore waste re-users will find a way to use almost anything. For example, one person was getting a new toilet, so used the old bowl as a planter for the garden. It looks good too by all accounts.
When throwing away an old washer, there might be a way for you or someone else to use the drum. Suggestions have included…pet bed, a chandelier, a lamp and a composting container.
These ideas prove how just about anything can be re-used. Before throwing something out ask yourself and others 'Could this be used in some other way?' Some of the answers will usually be surprising.
You might also like...