Freeganism: Is it Safe?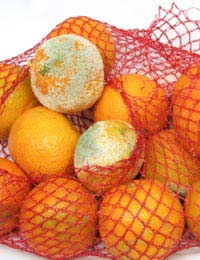 Freeganism is an anti-consumerist lifestyle. As an ethical choice freegans try to buy as little as possible, and instead get the things that they need by using up the waste that others throw away. Examples of freeganism include getting food which businesses have thrown away from bins (dumpster diving).
Freegans also get items such as furniture from skips, they forage for food in the wild (wild foraging), barter for goods and services and try to look for alternative methods of transport.
Some people may be interested in the freegan lifestyle and avoiding wasting food. However, they may be concerned about the safety of eating food that has been thrown away. This article looks at some of the safety issues surrounding freegan eating. However, if there is any doubt about the safety of an item of discarded food, it's always best to err on the side of caution and not eat it.
Just because businesses throw food away, it doesn't mean it's out of date or unfit to eat. Businesses will usually throw food away well before the consumer sell-by-date.
There are a few principles freegans can follow to avoid eating unsafe food.
Freegan Living: What Not to Eat
Some foods are best avoided as they have a higher chance of being potentially harmful. These foods include:
Fish
Meat
Food that has had any contact with meat or fish
Dairy products
Food that smells
Any food that has already been part eaten by someone else
Freegan Eating: Canned Goods
Canned goods are usually safe to eat. However, tinned items that are bulging or pierced in any way should never be eaten.
Tins that are dented are generally OK, however it's essential to check that the dent isn't actually sharp enough to have pierced the tin.
Mouldy Food
Firm fruit and vegetables, such as carrots, potatoes and parsnips, with mould on are usually safe to eat if the mouldy part is cut out. The knife must then be cleaned to ensure that the rest of the fruit or vegetable isn't contaminated by mould.
If bread, cakes or similar foods have any signs of mould at all, they should be thrown away. Soft fruits, such as tomatoes and oranges, green leafy vegetables, and cooked grains should also be disposed of at the first sign of mould. Even if only a spot is showing, the mould could have contaminated the whole item and eating it could make someone ill.
Sell-by Dates and Use-by Dates
Sell-by dates are not that important to the consumer. These are just guidelines for supermarkets and shops. The important dates are use-by dates and best before dates. Best before dates denote the date after which food will begin to spoil and will no longer be at its best. Eating food after the best before date should not harm someone or make them ill, but the items may be soft discoloured or flavour-impaired.
Use-by dates are more important and food should not be eaten after the use-by date has expired. Although it may look and taste OK, it could harbour dangerous bacteria.
Freegans foraging for food should abide by the mantra: if in doubt chuck it (back) out!
You might also like...
Hi Sarah, I am a photojournalism student from University College Falmouth and I am interested in doing a photographic project on the freegan way of life. would you be able to put me in contact with any groups in the UK?